Introductory Overview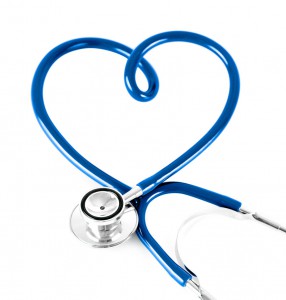 Hypertrophic cardiomyopathy (HCM, OMIM#192600) is a well-known primary disease of the myocardium. HCM is defined by unexplained ventricular hypertrophy with preferential hypertrophy of the septum and anterior left ventricular wall in the absence of a detectable cause.
This disorder has a prevalence within the general population of one in 500, or 0.2%. It follows a heterogeneous autosomal dominant inheritance pattern and often develops during childhood and adolescence. Individuals with the disease may develop myocardial ischemia, arrhythmia or heart failure. Notably, HCM is the most common cause of sudden cardiac death in young adults and athletes.
Genes encoding for cardiac sarcome proteins accounts for up to 60% of cases of HCM. The remaining causes include other genetic syndromes (mostly inherited metabolic and neuromuscular disorders) and non-genetic factors mimicking the genetic form of the disease [1].
Genes involved in HCM and corresponding estimated proportion of mutations causing HCM:
Repeat Animation
Prescription Guidance
Clinical Indication
This test is indicated for:
Diagnosis confirmation and refinement of a patient with a definite or suspected cardiomyopathy
Predictive diagnosis in asymptomatic relatives [1]
Patient Eligibility
Individuals with a suspected or confirmed diagnosis of HCM
Individuals with a family history of sudden death
Individuals with left ventricular thickening and suspected HCM
Athletes with ventricular hypertrophy
Genetic study of family members for abnormalities identified in index cases
Test Benefits & Risk Management
Benefits of this test are:
The diagnosis confirmation and refinement of a patient supposedly affected by HCM, e.g. discrimination between HCM and other causes of left ventricular (LV) hypertrophy, including hypertension, "athlete's heart" and other metabolic or infiltrative storage disorders with LV hypertrophy that can mimic clinically diagnosed HCM (Fabry disease, Noonan disease, Danon disease, etc.).
An early identification, would allow an earlier treatment of these different conditions.
The subsequent identification of affected relatives in families where a causative HCM mutation has already been found. This would allow an earlier management of at-risk members and avoid unnecessary further screening of non-carriers.
Risk management includes, but is not limited to:
Test Characteristics
Panel Composition
This panel includes the 8 genes encoding for main cardiac sarcomere protein. It also comprises 3 genes responsible for most common HCM genocopies (HCM phenotype not due to mutations in sarcomeric genes), therefore also allowing for differential diagnosis.
It is estimated that > 80% of mutations currently reported for HCM are covered with this panel.
| Gene | MIM Gene | Related Disorder |
| --- | --- | --- |
| ACTC1 | 102540 | HCM, DCM, LVNC |
| GLA | 300644 | Fabry disease |
| MYBPC3 | 600958 | HCM, DCM, LVNC |
| MYH7 | 160760 | HCM, DCM, LVNC |
| MYL2 | 160781 | HCM |
| MYL3 | 160790 | HCM |
| PRKAG2 | 602743 | Glycogen storage disease of heart, lethal congenital, HCM |
| PTPN11 | 176876 | Noonan syndrome, Leopard syndrome |
| TNNI3 | 191044 | HCM, DCM, LVNC, RCM |
| TNNT2 | 191045 | HCM, DCM, LVNC, RCM |
| TPM1 | 191010 | HCM, DCM, LVNC |
HCM: Hypertrophic Cardiomyopathy, DCM: Dilated Cardiomyopathy, LVNC: Left Ventricular Non-Compaction, RCM: Restrictive Cardiomyopathy
Technical Details
Methodology
Targeted capture of all coding exons and exon-intron boundaries followed by NGS.
Sanger sequencing on low coverage regions and all relevant variants
TAT
Two months on average
References
Elliott PM, Anastasakis A, Borger MA, et al. 2014 ESC Guidelines on diagnosis and management of hypertrophic cardiomyopathy: The Task Force for the Diagnosis and Management of Hypertrophic Cardiomyopathy of the European Society of Cardiology (ESC). Eur Heart J. 2014 Aug 29. PubMed PMID: 25173338.
Gersh BJ, Maron BJ, Bonow RO et al. 2011 ACCF/AHA Guideline for the Diagnosis and Treatment of Hypertrophic Cardiomyopathy A Report of the American College of Cardiology Foundation/American Heart Association Task Force on Practice Guidelines. Circulation. 2011; 124: e783-e831. PubMed PMID: 22075469.
Pelliccia A, Fagard R, Bjornstad HH, et al. Recommendations for competitive sports participation in athletes with cardiovascular disease: a consensus document from the Study Group of Sports Cardiology of the Working Group of Cardiac Rehabilitation and Exercise Physiology and the Working Group of Myocardial and Pericardial Diseases of the European Society of Cardiology. Eur Heart J. 2005; 26:1422– 45. PubMed PMID: 15923204.
Maron BJ, Shen WK, Link MS, et al. Efficacy of implantable cardioverter-defibrillators for the prevention of sudden death in patients with hypertrophic cardiomyopathy. N Engl J Med. 2000; 342:365–73. PubMed PMID: 10666426.
Maron BJ, McKenna WJ, Danielson GK, et al. American College of Cardiology/European Society of Cardiology clinical expert consensus document on hypertrophic cardiomyopathy. J Am Coll Cardiol. 2003; 42:1687–713. PubMed PMID: 14607462.
Ommen SR, Maron BJ, Olivotto I, et al. Long-term effects of surgical septal myectomy on survival in patients with obstructive hypertrophic cardiomyopathy. J Am Coll Cardiol. 2005; 46:470–6. PubMed PMID: 16053960.
Sorajja P, Valeti U, Nishimura RA, et al. Outcome of alcohol septal ablation for obstructive hypertrophic cardiomyopathy. Circulation. 2008; 118:131–9. PubMed PMID: 18591440.
Harris KM, Spirito P, Maron MS, et al. Prevalence, clinical profile, and significance of left ventricular remodeling in the end-stage phase of hypertrophic cardiomyopathy. Circulation. 2006; 114:216 –25. PubMed PMID: 16831987.

Gaita F, Di Donna P, Olivotto I, et al. Usefulness and safety of transcatheter ablation of atrial fibrillation in patients with hypertrophic cardiomyopathy. Am J Cardiol. 2007; 99:1575– 81. PubMed PMID: 17531584.