Effectively integrating genetic services into your institution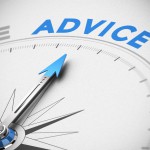 To meet the increasing range and complexity of clinical genetic testing, SwissCheckUp has built a network of experts ranging from specialized laboratories to key opinion leaders in the field.
This expertise is readily available at your disposal via our consulting service.
Our Service
We can assist you by…
Providing a single point of contact for handling your genetic testing requests or lab send-outs
Advising you on how to efficiently streamline ordering, sample shipping, reporting and billing.
Developing new tests of interest for your institution
Organizing meetings and educational seminars with key opinion leaders
Our Process
The following steps are involved in our consulting process:
Analyzing and defining your request
Proposing & developing strategies
Implementing solutions
Evaluating and monitoring performance
Discuss Your Project
If you would like us to help you with your project, please briefly describe it below.